Glo is a minimalist puzzle platformer with a world shrouded in darkness.  What it lacks in visuals it makes up for with originality.
Tormented by hidden messages strewn across the rear wall of environment, players must use a combination of blind faith, glowing projectiles and a near-photographic memory to try to escape the darkness.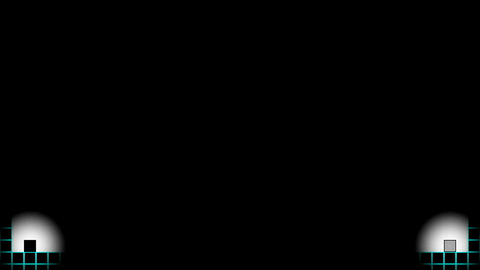 Glo is a labour of love for developer Stavros Pilatis, who created the game over the course of three months.
Glo boasts a slowly unraveling story, gradually revealing the mystery of the world.  With 100 challenging levels, 4 epic boss fights and a speed-run mode aided by precise controls, Glo has the potential to be an enjoyable game for those who are able to look past its simplistic visuals.
You can download the Glo demo now via the official website, or purchase the full game through Steam and Itch.io on October 23.