The mixing of genres in the gaming industry is no surprise these days, and players are accepting such changes quite positively. Mixing genres allows you to get such a combination as, for example, a third-person shooter + RPG (a good example here is Remnant from the Ashes) or a MOBA + shooter (Sanctum 2). But there are also specialty games that accommodate dozens of other genres or mini-games, and sometimes an entire culture like casinos or gambling.
Classic casino games have been surfing the Internet for a long time (since 1996, to be precise), which allows anyone to plunge into the world of gambling without leaving their home. By visiting the Casinonic website you can find a huge number of variations of such famous games as blackjack, roulette, poker, and online pokie games for real money.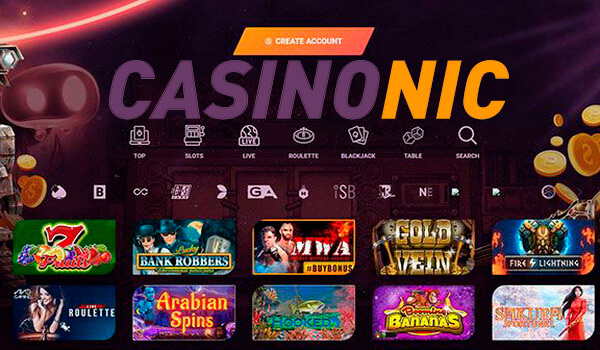 But no less interesting is the fact that casino entertainment also exists in video games. Moreover, this method of entertainment inside the game encourages you with various prizes and sometimes is even necessary to complete the main task. Below you will find a list of some of the games within which casinos and gambling mini-games are available:
Sims Series
The Sims series is a simulator of human life placed in conditions created by the player himself. But what makes this game interesting is the ability to create a complete family of virtual people (sims) of your choice. You play the role of a god in this game who can make Sims do absolutely anything. With a variety of add-ons and custom modifications, you can even develop your Sims gambling addiction and desire to gamble at a casino.
Fallout: New Vegas
Best game in the series (except the first two games, of course). And as the name implies, the game takes place in Vegas. But in the alternative post-apocalyptic Sin City, everything is not as rosy as in the real one, but you still will be able to play casino games such as blackjack, online pokie games, and roulette. The reward for such games is stimulators, lids (local currency), and equipment. But if luck smiles upon you, you will receive the keys to the luxury suite, which can later be used as a base.
Grand Theft Auto: San Andreas
Everyone is talking about GTA 5, but what about its equally successful sibling, GTA San Andreas?
In Grand Theft Auto San Andreas, the developers at Rock Star Games made the game interesting enough to make it a success. In San Andreas, in addition to gyms, all kinds of eateries, and relationships with girls, the developers have added a full-fledged casino! In addition to being able to play classic games such as blackjack, poker, and video pokies, you can buy a club and get a profit from it.
Final Fantasy VIII
One of the oldest games on this list and even it has a casino game, albeit not quite standard. The name of this game is Triple Triad. Triple Triad is a gambling game in which you will need to count cards, thereby testing your math skills. You will have to play against the AI, and the main goal is that throughout all the turns you need to receive a card with a higher value than your previous one. Naturally, all your efforts will be rewarded, you can pick up rare cards from your opponent, which will allow you to fight with more difficult competitors.