So, the big day is fast approaching. You've already tucked into your first mince pie, the turkey's sorted and your living room is decked out in a plethora of tacky-yet-endearing festive decorations.  But, you are still struggling to find a present for that one person whose principal obsession seems to be perfecting their score on games that are older than the battered old fairy with scraggly hair that you insist on dusting off every Christmas to stick on top of your tree.
Don't fret, we have compiled a list of awesome retro gifts.
Pac-Man London Underground Map Poster Print
Ah, the tube: London's iconic intricate network of underground trains, consistently crammed full of more commuters and tourists than Pac-Man can cram his surprisingly large gob full of dots, fruit and ghosties.
The infamous map of the London Underground has been reproduced countless times and is a timeless cult icon that's instantly recognisable to everyone; what could possibly make a cooler poster? The answer is of course, the addition of Pac-Man!
That greedy, little, yellow fella has been captivating gamers since 1980 and no compilation of the best ever retro games would be complete without him. Available in sizes A0 – A4, this stylish and quirky Pac-Man themed London Underground poster will inevitably be adored by any lover of retro gaming.
Pong iPhone Case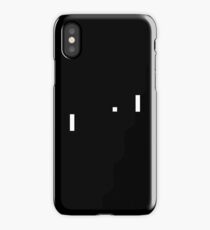 You cannot get much more retro than Pong: it's one of the first ever examples of a video game. Even my father who struggles with the 'complex' nature of contemporary gaming (he can just about manage a game of FIFA, but hand him a FPS and witness an increasingly frustrated man try to figure out why his gun is pointing to the clouds and where is he getting shot from), raves about this family favourite from his childhood.
Pong is basically a simplistic, digital version of table-tennis, or ping-pong (or indeed,'whiff-whaff' if you happen to be Boris Johnson!). It was simple but to kids of the early '70s, it equated to the most fun that could be had without venturing outside.
This iPhone case echoes the simplicity of the original game, but it will inevitably prove effective in letting others know that you're not just a gamer: you are a retro gamer.  Taking an icon of the past, and merging it with an icon of the present, the iPhone, makes for an interesting accessory to those with an eclectic taste.
Legend of Zelda Knee-High Socks
One for the ladies. There isn't much to say about these, they're Zelda themed, and who doesn't like Zelda? These cute knee-high socks adorned with the iconic wingcrest icon are an ideal stocking filler for any gamer girl. It's the kind of prezzie I imagine making the likes of Holly, of Playstation Access fame, beam from ear-to-ear on Christmas morning!
Space Invaders 'Future Fossil'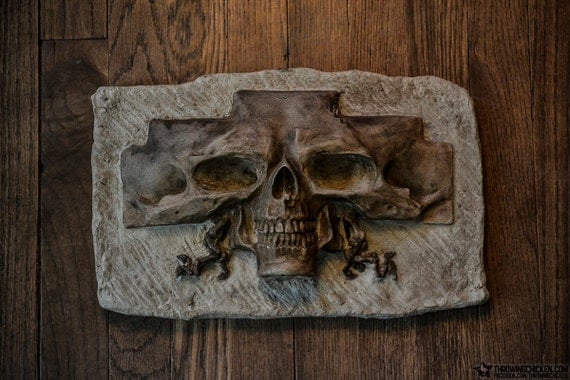 Something a bit more extraordinary for you to consider now. This quirky piece of Space Invaders artwork is made by Justin Chase Black and forms part of his 'Ancient Props' series. The premise behind the series is the preservation of icons from the vast worlds of film and gaming, so that a civilisation in the far-flung future can discover them and learn about the culture of centuries before.
As for the here and now, it makes for a very unique piece of art that will be an instant conversation-starter among guests. It's certainly a very avant-garde and unique idea, and each individual piece will have its own unique quirks as they're all handmade and are personally numbered and signed by the artist.
It's definitely more of a premium item that you'd want to wrap up in cotton wool, and that's reflected in the price. Nevertheless, it would make an excellent present for the right person and the appeal of Space Invaders is widespread and timeless — I don't remember the aliens ever being quite so menacing though!
Space Invaders Christmas Jumper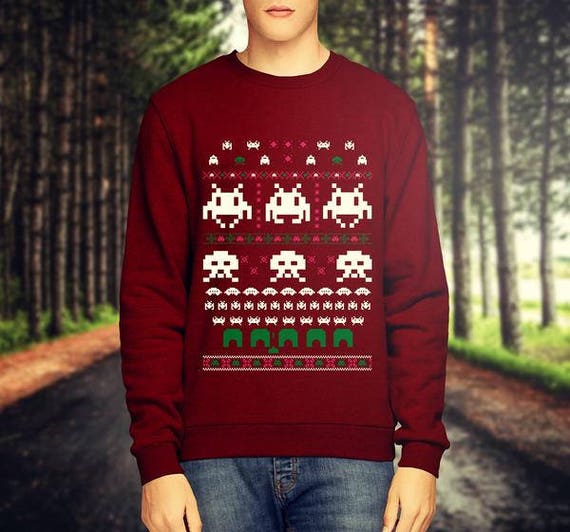 Here is one more for the Space Invaders fanatics; this one's a little more conventional and noticeably less creepy. It wouldn't be Christmas without the annual tradition of parading around in a camp jumper you'd never dream of wearing at any other moment in the year.
This is a Xmas sweater with a twist: snowflakes have been replaced by Space Invaders, but don't worry wearing this on Christmas Day won't put Nan's heart at risk — the aliens that are hell-bent on pulverising you in the game, are almost cuddly on this jumper with their pleasant little smiley faces.
Christmas mixed with a retro classic: surely it's a winner? It's also available in a range of colours and sizes to suit the needs of all possible recipients.
'Game of Clones' Metal Gear T-Shirt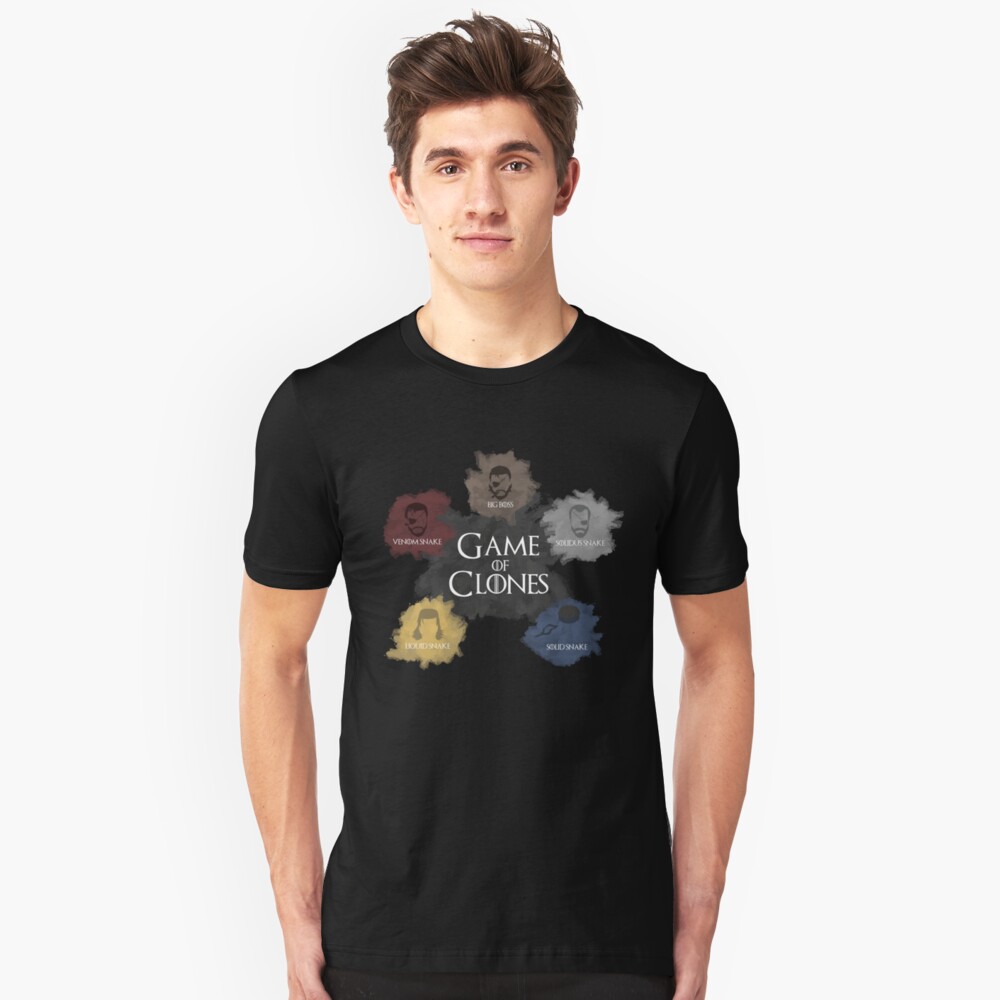 Now, this is something right up my street — take note all friends and family who ever bother to read this stuff!
Quirky t-shirts with references to your favourite video games and TV are awesome, and this tee merges two greats from the realms of both. What do you get if you mix Game of Thrones with all the known iterations of Snake? Game of Clones, of course!
This eye-catching top is available in a staggering 17 different colours and features Big Boss, or Naked Snake, and all three of the results of the cloning programme, along with Venom Snake of MGSV (note to self: I must finally play MGSV!).
Sonic the Hedgehog Vinyl Clock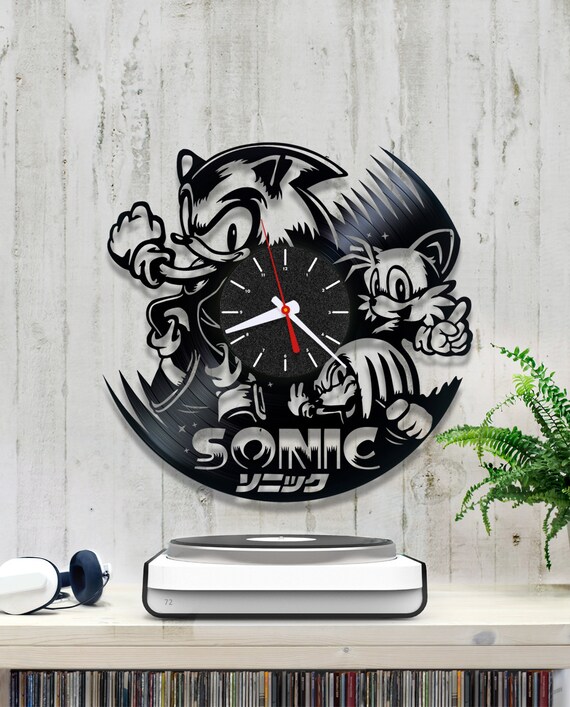 Vinyl records, they're all the rage right now after a monumental resurgence in popularity. Kids are ditching iPods and wishing for a record player this Christmas — much to the delight of many parents and grandparents who look back at the glory days of vinyl with rose-tinted specs. This, therefore, is a timely gift that will be particularly appreciated by any Sonic fans.
At an affordable price, this novelty gift featuring Sonic, Knuckles and Tails, sees retro music and retro gaming join forces together and the result is an impressive, aesthetically pleasing clock that will look fantastic in any room — I just shudder at the thought of the possibility of a Beatles first pressing being used to make this thing!