I'm a huge Mass Effect fan – I'd go so far as saying it's my favourite franchise in any entertainment medium.  Yes, I love it that much.  With that in mind, spending an evening looking up awesome Mass Effect gifts was too good to resist – these are some of the best items I found.
Mass Effect Garrus with Sniper Rifle Art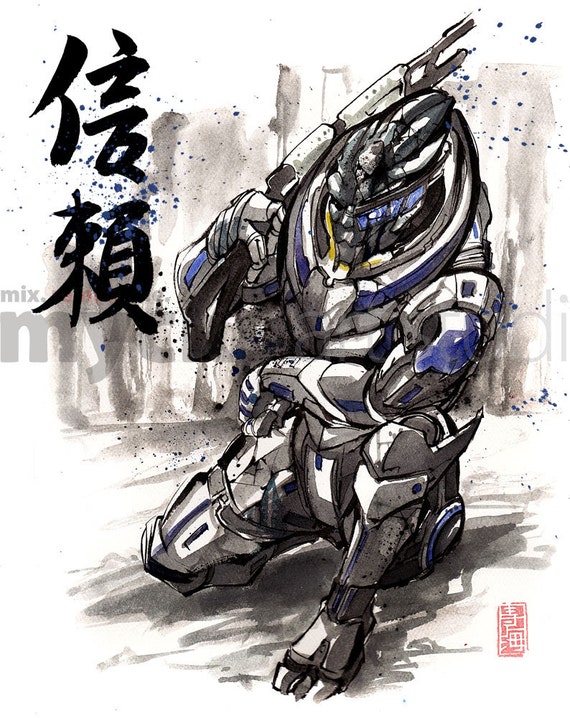 Garrus is pretty awesome.  He was a bit lame in Mass Effect 1 but totally redeemed himself with his badass sniper skills in Mass Effect 2.  This is 8 x 10-inch piece of art is a print of a Japanese Calligraphy in a Sumi-e style.  The calligraphy reads Shin Rai: trust.
Mass Effect Paragon Shoulder Messenger Bag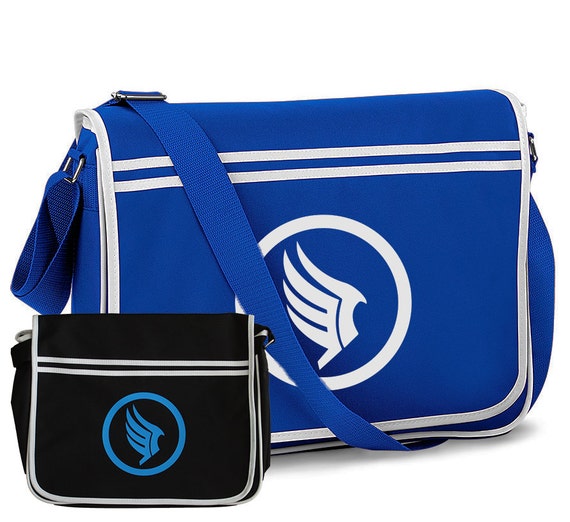 I'm a huge fan of this messenger bag in blue.  You'll be able to show your Paragon side in style – this bag is a decent size for a laptop, Nintendo Switch, books or just, y'know, looking awesome.
Mass Effect Inspired Drinks Coasters – Set of Four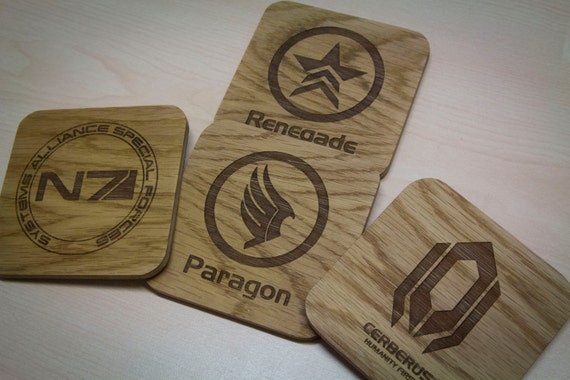 "I'm Commander Shepard, and these are my favourite coasters on the Citadel."  Shepherd actually said this.  I promise.
These Mass Effect inspired drinks coasters are handmade and laser engraved. The coasters measure 10cm x 10cm with rounded corners and foam feet, finished in a quality Danish oil.
These coasters are a great way to subtly geek up your home.  I'm a fan.
Mass Effect Parody "I Don't Need an Army, I've Got a Krogan" Men's T-Shirt
That moment when you have to battle an army then remember that it's all good because you have a Krogan on your side.
This t-shirt not only looks cool, but it's also made from durable, high-quality, pre-shrunk 100% cotton.  It's a must-have.
Citadel Wall Art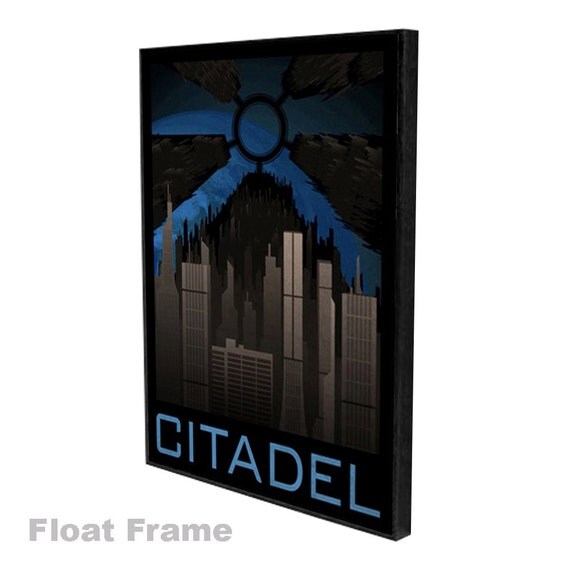 These pictures are minimalist and absolutely stunning.  Everything from the art style to the colours looks incredible in this piece of art.
Urdnot Wrex Woodburn on Pine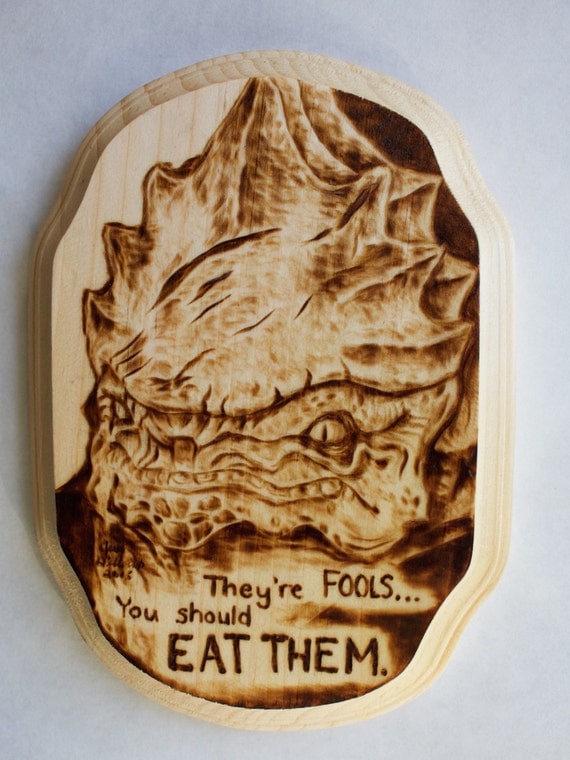 This is a hand-drawn, wood burned piece of Urdnot Wrex art, featuring one of his best quotes from the popular Mass Effect series on a plaque of pine wood created using a Colwood Woodburner.
Mass Effect N7 Coaster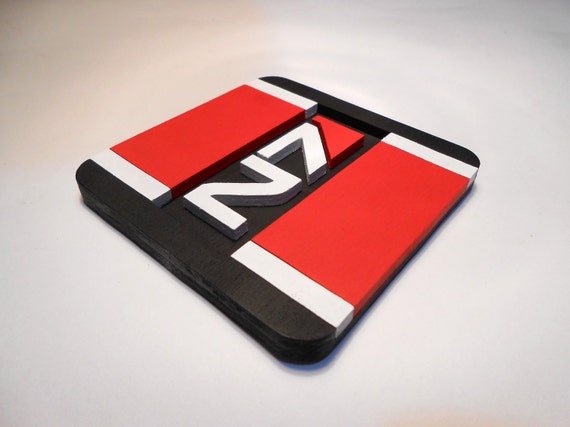 Earlier in this article, we recommended some understated and classy coasters.  This coaster stands out and would make any gaming room pop.  WANT.
N7 Engraved Wood Wall Art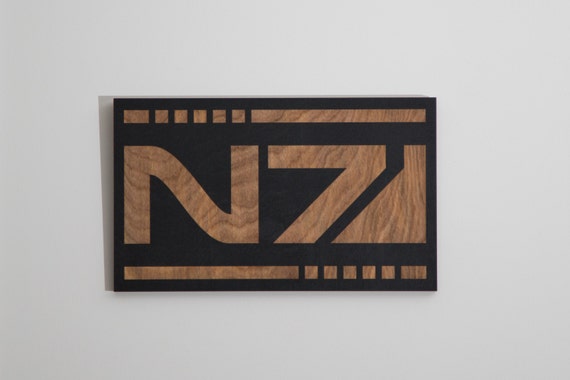 This piece of wall art looks stunning and is a good size, measuring 15″ x 10″ x 0.5″.  For those of you with a more minimalist gaming set up, this engraved piece could really make your whole set up pop.
Garrus Door Hanger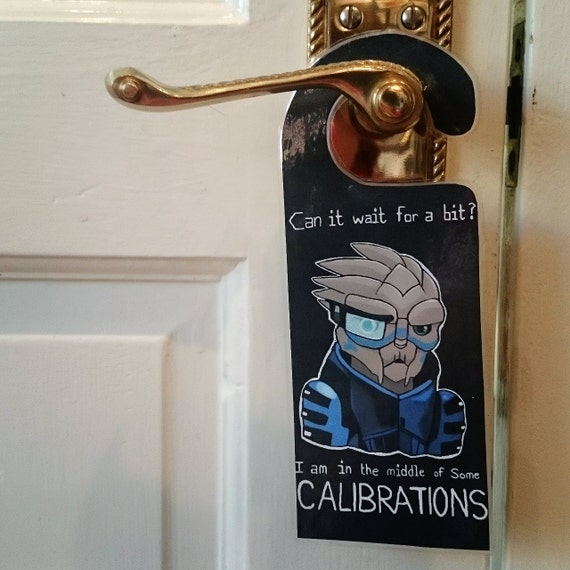 One of the most frustrating quotes from the Mass Effect franchise, immortalized with a door hanger.  The drawing is cool and lets any visitors know that you're, uh…busy.
Are you a Mass Effect fan? If so, which of these gifts would you love to add to your gaming set up?  Let us know on Twitter!