There are so many Elite Dangerous mods available that it can be hard to separate the wheat from the chaff (launcher).
These are the 3 best mods you should be using.
[We have an extensive list of the Best Elite Dangerous Mods, Tools and Enhancements – Check It Out!]
HUD Recolour Elite Dangerous Mod
As Commanders of our very own spaceships, we spend a lot of time in our cockpit traversing the black.  This is a mod for those who want to customize their HUD with a color of their choice.
The mod requires a little bit of work by the player but it's a fairly simple process made even easier by a player by the name of Arkku.  His web page explains how to recolor the HUD in basic terms.
Elite Dangerous mods don't get any more effective than this.
Command Your Ship With This Elite Dangerous Mod
You are the Commander of your ship – who doesn't want to command their ships AI to carry out both basic and complex tasks on command?  Forget hotkeys and key combinations – you need Voice Attack.
Voice Attack is the most popular program to put voice command functionality into Elite: Dangerous.  Players simply say a custom command into their microphone, which is then translated into mouse and keyboard commands to complete actions in-game.  You can even have the ship talk back to you.
"Silent running" will automatically lower my heat signature, with the AI acknowledging with a simple "silent running activated."
"Request docking" will request permission to dock with the nearest station – a massive timesaver for those who hate flicking through menus.
"Deploy hardpoints" will deploy my weapons, with the AI acknowledging by saying "go get 'em."  Why?  Why not.
Heck, if you want to say "drop it like it's hot" for your ship to use its chaff launcher, you can.
I can't mention Voice Attack without mentioning HCS Voice Packs, which replaces the standard Windows voice used by Voice Attack with a variety of voices, including celebrities and sci-fi royalty like William Shatner, Tom Baker, Brent Spiner, Brian Blessed and John De Lancie.
There are numerous others – and they are professionally recorded to fit Elite: Dangerous (and a few other games), not awkwardly ripped from the movies and TV shows they have starred in.  It enhances the experience beyond the combined price of £20 for Voice Attack plus a voice pack.
Use This Mod to Log Your Travels
Elite: Dangerous is huge.  Its recreation of our Milky Way galaxy is both awe-inspiring and overwhelming.  How the heck are you supposed to keep track of every star system you've visited, every sun you've narrowly avoided hurtling into, or Resource Extraction Site you've used and abused?  Enter Captain's Log.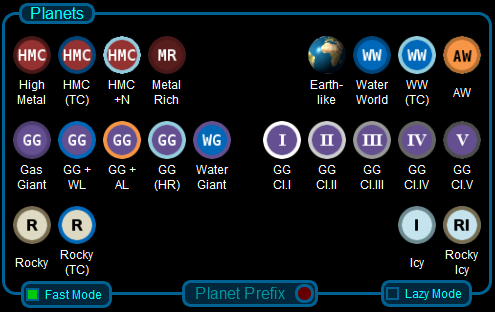 This is an explorer's dream, keeping track of your complete journey as you explore the universe sandbox before you.  And, best of all, it's free.
What Are Your Favourite Elite Dangerous Mods?
Let us know your favourite Elite Dangerous Mods over on Twitter and Facebook.